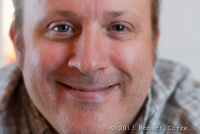 I graduated some time ago from the United States Air Force Academy. After serving on active duty for several years, I got out and became a civillian again. Aside from writing, I've worked in the publishing industry, at a school corporation, and in marketing/design. I've been trained as a music producer and audio engineer. I play the guitar and bass.
Professionally, I'm a writer, photographer, and musician. I spend most of my time writing, preparing to write, taking, and processing photos.
Personally, I'm married and a dad. We have four kids. I love music. I work with wood. I love water. I am a spiritual person.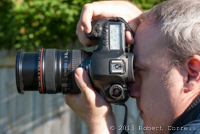 Here are links to some of my books:
• Canon EOS 80D For Dummies
• Photo Restoration: From Snapshots to Great Shots
• Digital Holga Photography: Boosting Your Creativity with Holga Lenses [eBook]
• Photographing Rivers, Lakes, and Falling Water [eBook]
• Digital SLR Photography All-in-One For Dummies, Second Edition
• Photo Restoration and Retouching Using Corel PaintShop Pro X5
• Canon EOS 5D Mark III For Dummies
• Sony Alpha SLT-A65/A77 For Dummies
• Sony Alpha SLT-A35/A55 For Dummies
• High Dynamic Range Digital Photography For Dummies
• HDR Photography Photo Workshop, Second Edition
• HDR Photography Photo Workshop, First Edition
• Your Pro Tools Studio
You can also visit my Author page on Amazon.com or search for books written by my at other retailer sites.